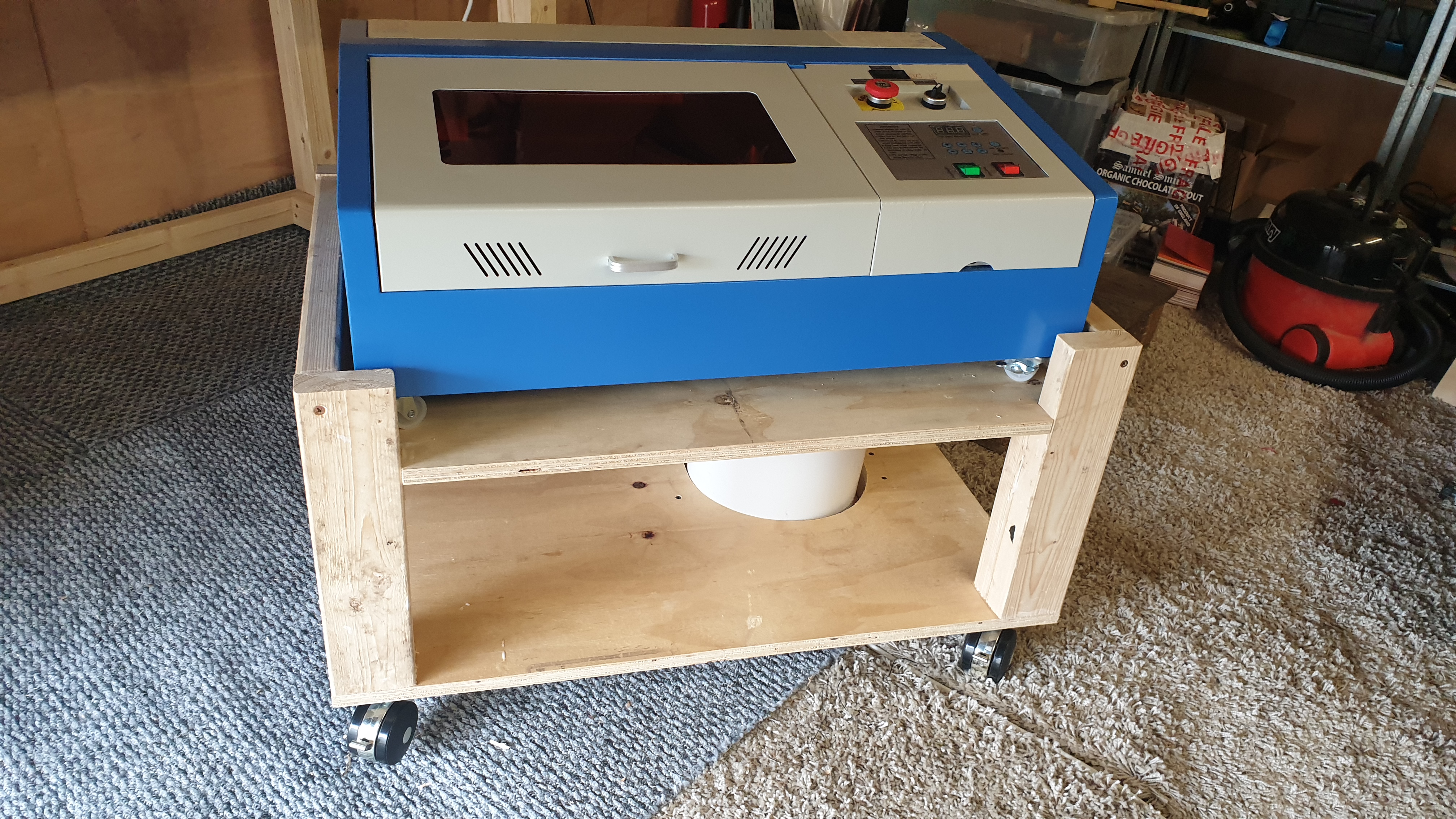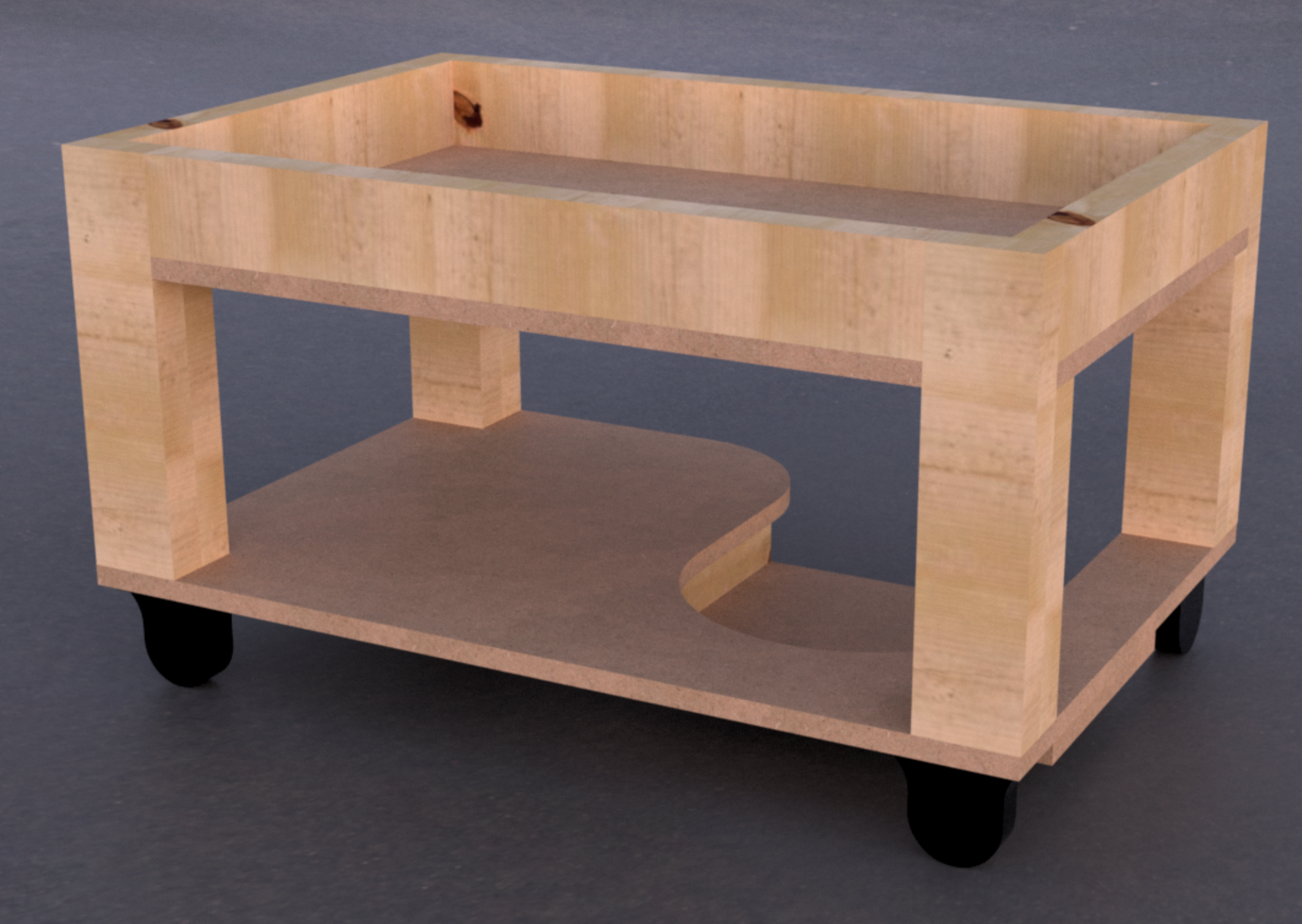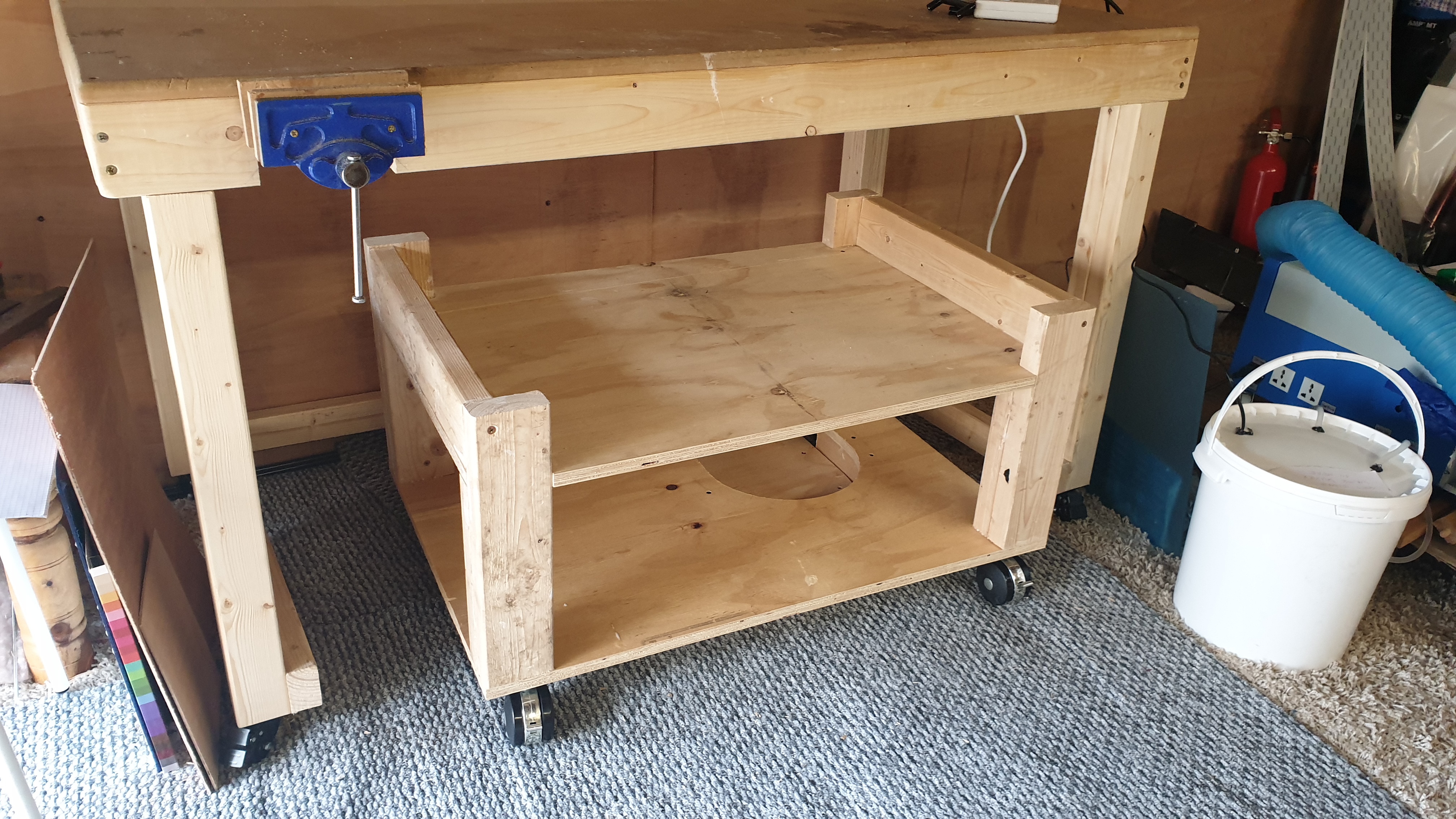 K40 Laser Bench
08 Apr 2021
Why build when you can buy?
My K40 laser weighs probably 25kg, then there's the 10kg of coolant tank, plus the metal-spiked steel bed I plan on building into the thing, so yeah it's gotta be heavy duty and .. physically heavy, to remain nice and still during operation.
So I built this thing! Designed on Fusion 360 to get the dimensions right - which were important as I wanted the whole thing to tidily slide under my main workbench. It does fit, but only just.. I had to be quite creative with the coolant tank erm, 'holster'?
Main boards are constructional plywood and the legs are laminated 6x9 constructional timber (wood glue and screws for all the things) so it's solid as a boulder, and super cheap to build. £10 or so?